Norwich, CT Family Dental Team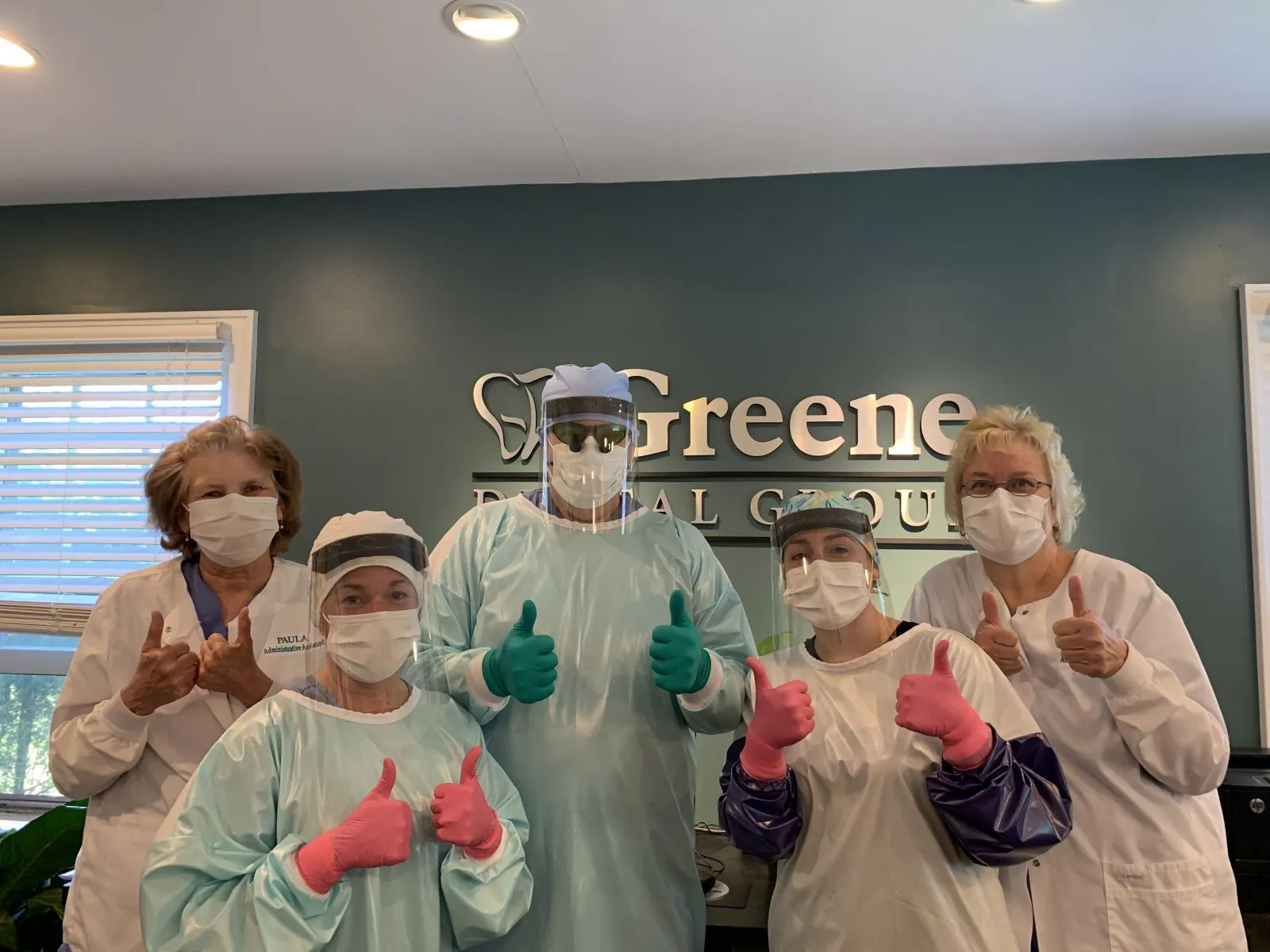 Jonathan E. Greene, DDS
Family Dentist in Norwich, CT
Greene Dental Group, LLC
Jonathan earned a Bachelor of Science degree in Zoology with a minor in Psychology from the University of Vermont in 1994. For two years after undergraduate study, he was a genetics research assistant at Women and Infants Hospital, Providence, RI. He then attended Dalhousie University, Faculty of Dentistry, in Halifax, NS, Canada, where he earned his Doctor of Dental Surgery degree in 2000. Dr. Greene decided to achieve a higher level of training at Hartford Hospital in Connecticut where he completed a General Practice Residency in 2001.

Dr. Greene practiced dentistry in Westerly, RI from 2001 to 2007 before coming to Norwich. He is a member of the American Dental Association, Connecticut State Dental Association, New London County DentalSociety, American Academy of Dental Sleep Medicine, and Norwich Chamber of Commerce. Dr. Greene also has a special passion for the American Warrior organization (www.americanwarrior.us) paying overdue thanks to our veterans. He is on the Board of Directors and has been on six of the Honor Flight trips! In 2014, he joined the Norwich Public Schools District Wellness Committee to help develop programs to keep our children healthy!
Dr. Greene spends much of his free time with his wife Karen and daughter Ella, where they enjoy a lot of outdoor activities such as the beach, boating, hiking, and fishing.
Providing Quality of Care Dentistry for Over 40 Years
The Norwich, CT practice was founded in 1972 by Dr. Frank Baldino. Dr. Baldino, now retired, provided dentistry to the community for over 25 years. Frank, although now retired, is a patient and very good friend of the practice. In 1976, Dr. J Michael Schermerhorn joined the practice and took over ownership in 1992. Dr. Schermerhorn recently retired in 2011 and remains a very good friend to the practice. Dr. Jonathan E. Greene, and his wife Karen, took over ownership of the practice in 2007 and has continued it's core values and vision, which is to treat each and every patient with dignity, respect and provide the highest quality of care. For over four decades, these doctors have been providing the best dental care to Norwich and surrounding communities. Greene Dental Group is committed to excellence.

The team of professionals at Greene Dental Group, LLC are highly skilled, experienced and exceptionally friendly. We understand that for many people, visiting a dentist can be a stressful experience, so our comfortable surroundings and compassionate team will ease your fears.
---
The Greene Dental Team!
Dr. Jonathan E. Greene, DDS
Karen, Business Consultant
Michelle, Office Manager
Sandy, Dental Assistant
Erika, Dental Assistant
Jenna, Dental Assistant
Alison, Dental Hygienist

Kristen, Dental Hygienist

Brandy, Dental Hygienist
Jazmean, Dental Hygienist
Conar, Dental Hygienist
Greene Dental Group, LLC works with most major insurance plans.
No need to worry! We are here to help!